Methanodex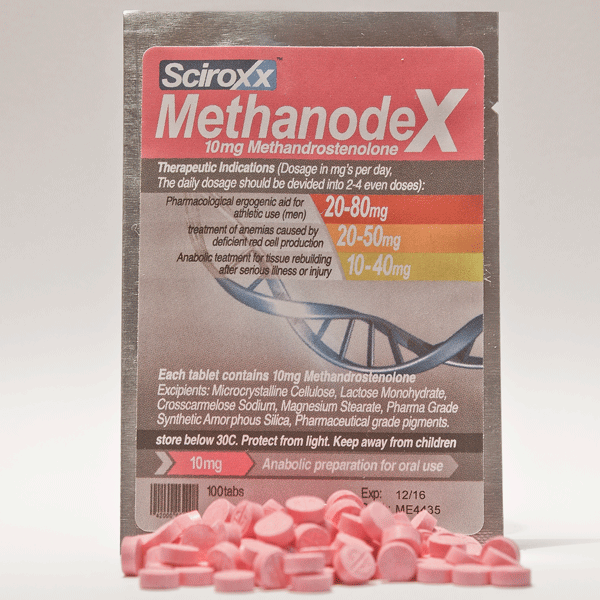 Methanodex is an anabolic preparation for oral use made by Sciroxx.
1 tablet contains:
10 mg Methandienone
Therapeutic Indications (Dosage in mg's per day, the daily dosage should be divided into 2-4 even doses):
Pharmacological ergogenic aid for athletic use (men): 20-80mg;
Treatment of anemias caused by deficient red cell production: 20-50mg;
Anabolic treatment for tissue rebuilding after serious illness or injury: 10-40mg.
Methanodex comes in 100 tabs sachet.
Excipients: Microcrystalline Cellulose, Lactose Monohydrate, Crosscamelose Sodium, Magnesium Stearate, Pharma Grade Synthetic Amorphous Silica, Pharmaceutical Grade Pigments.
Store below 30C. Protect from light. Keep away from children.