Sustalab-250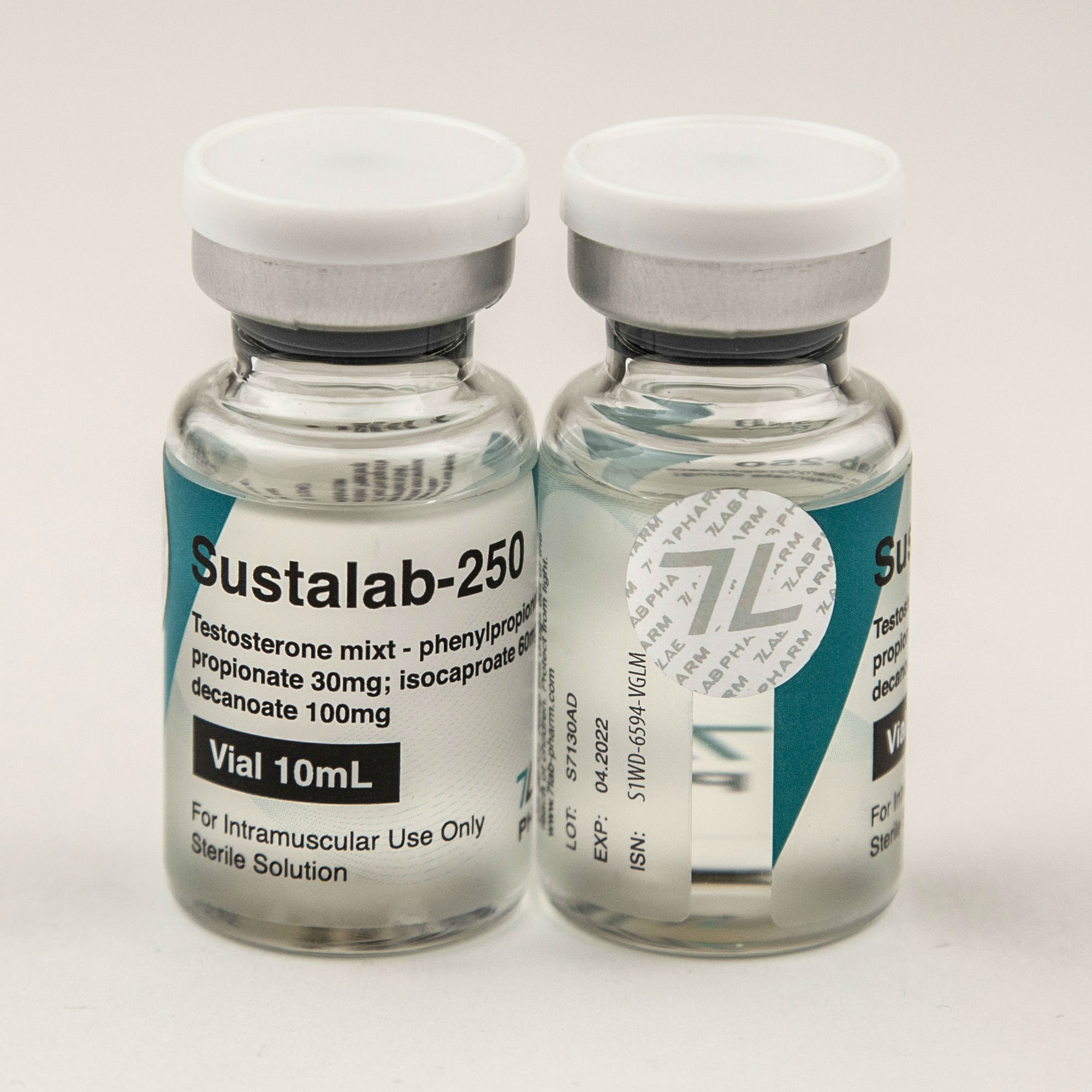 Sustalab-250 by 7Lab Pharm is a steroid drug, based on a mixture of testosterone esters of various lengths. This steroid is often used as a base preparation of many combined cycles.
This drug has several components in a certain proportion. Namely, 100 mg testosterone decanoate, 60 mg testosterone phenylpropionate and isocaproate, and 30 mg testosterone propionate. Why, in fact, was to create such a complex construction? The fact is that testosterone itself is active in the body for a very short time. And such a formula and the optimal dosage in its basis provides a long-term effect of the drug. It starts in a few hours after the injection, and gradually unfolds for about 10 days, maintaining a constantly high level of this hormone in the blood.
Injections of this drug are an oily solution, which must be heated before injection. The duration of the course of this drug varies greatly, ranging from 4-6 weeks for beginners, and ending with 8-12 weeks for pros and advanced bodybuilders. How much to inject specifically for you, ideally should identify a specialist. But you can do it yourself, relying on your level of preparation and physical data.
For men, the Sustalab-250 dosages, as well as duration, is practically unlimited. There are many examples of athletes using dosages in their practice up to 1000 mg per week. The most common course of this steroid in doses of 300-500 mg per week for 6 weeks. This, in principle, is the best option for athletes who want to get impressive results and not earn serious side effects.