Helios
Topic starter
17/10/2019 4:36 pm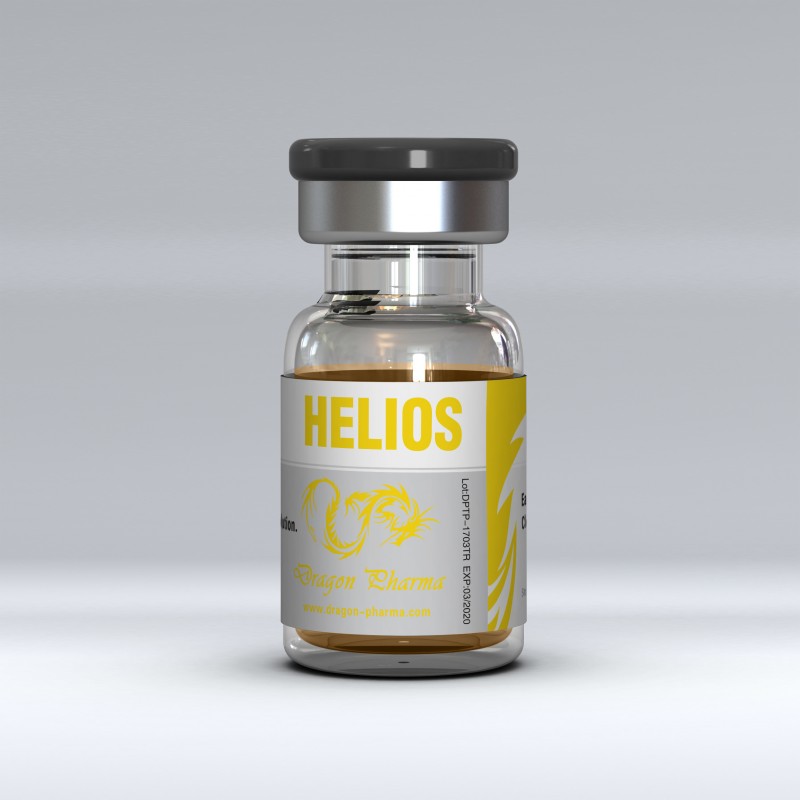 Helios is made by Dragon Pharma.
1 mL of solution contains:
30 mcg Clenbuterol Hydrochloride
5.6 mg Yohimbine Hydrochloride
Helios comes in 10 mL vial.
I haven't seen a lot of info over here about Helios, so, because I recently got some from one of our sources, I thought I would start a journal and let you know how it goes...I've heard rave reviews other places about its ability to target localized stubborn areas of fat.
I've never been a fan of clen, so this will be my first go'round with it. I'm planning on keeping the dosage very low, somewhere in the neighborhood of 20-40mcg per day TOTAL, as I've always been pretty sensitive to stimulants.
Did my first injections today,(2) .20ml each on each "love handle" area on my sides 30 before my morning cardio on empty stomach. Coincidentally, cardio seemed much easier than normal...
Topic starter
18/10/2019 8:57 am
Holy farking schmidt! I just had my first workout since taking Helios (clen / yohimbe) this morning and my shoulders are FRIED. I have never, ever felt a burn / pump like this. It literally took both hands for me to raise my PWO shake above my head and drink it.
The ONLY difference to my normal daily routine it that I started the Helios this morning. Is it normal for clen/ yohimbe to do this?
Topic starter
18/10/2019 9:16 am
Second set of shots today 30 mins before cardio. Once again, cardio seemed a lot easier. So much so I seriously contemplated keeping going for an hour!
Wife also did her second set of shots and she bruised a little at inj sites. She DID ramp up her cardio this morning because it felt much easier. After coming home, eating breakfast and returning to the gym for weight training, she came back with the exact same thing I had yesterday. Incredible pump / burn almost immediately when her workout started...
Very strange.