Masteroxyl 100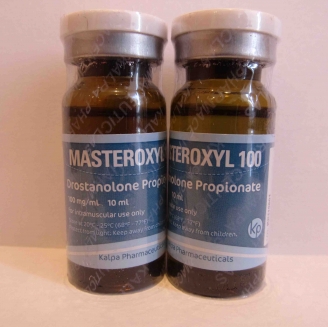 Masteroxyl 100 (Drostanolone Propionate) from Kalpa Pharmaceuticals: it's an anabolic and androgenic steroid that allows you to get the effect 1-3 days after the first injection. This drug has a moderate anabolic and high androgenic effect, it should be noted that it does not undergo conversion into estrogens, being an aromatase inhibitor.
Masteroxyl 100 Profile
Increase in definition, density and hardness of the musculature.
Preservation of gained muscle mass;
Active fat burning properties;
Increases strength;
Suppression of catabolic processes.
This topic was modified 6 months ago by
Admin