Nolvadex
Topic starter
24/07/2019 10:39 am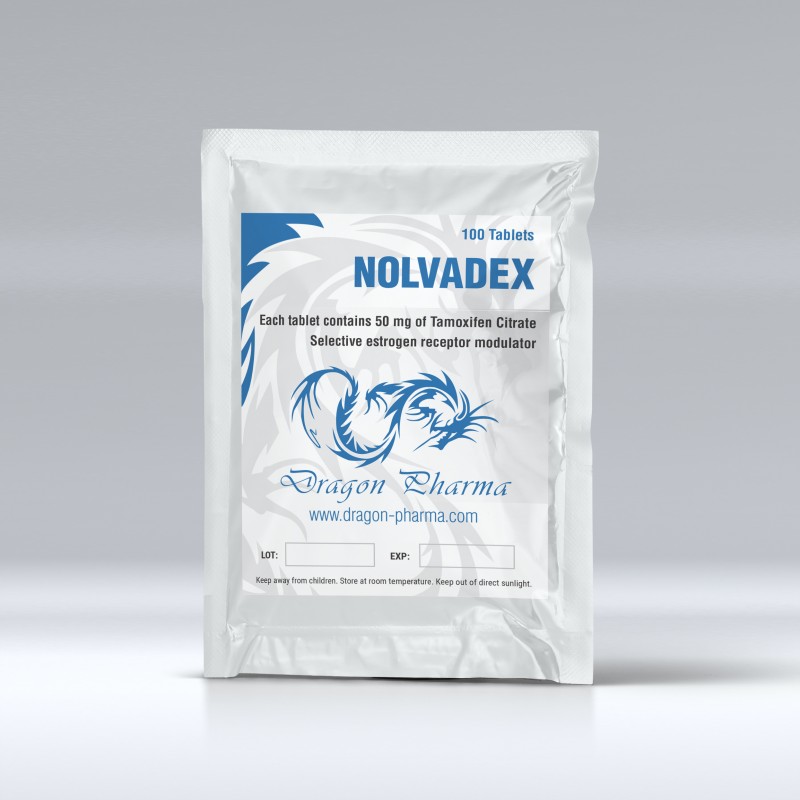 Nolvadex is a selective estrogen receptor modulator (SERM) made by Dragon Pharma.
Each tablet contains:
Nolvadex comes in 100 tablets sachet.
i used arimidex and i didn't retain that much water when i was running Test E 500mg/week, Equipoise 600 mg/week, Tren E 300 mg/week, and Dbol @ 30 mg/day. Definitely use the nolva if you feel a little fuzziness in the nip department. it wouldn't be your best option for lowering water retention though.
Hey guys i just noticed im bloated as hell one and a half weeks into my cycle from the Abombs....Will the usa of nolvadex help at all even though Anadrol doesnt use the estrogen receptor?
you can only combat the estrogenic side effects of anadrol with estrogen receptor antagonists such as nolva or clomid and not with an aromatase inhibitor.the strong anti-e's would like arimidex/aromasin would be useless with this steroid as aromatase is not involved
SOME PEOPLE PLAY THE GAME, SOME PEOPLE WATCH THE GAME AND SOME PEOPLE DON'T EVEN KNOW THE GAME IS BEING PLAYED
looking for time and financial freedom