Oxandroxyl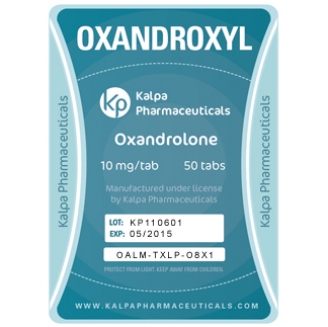 Oxandroxyl (Oxandrolone) by Kalpa Pharmaceuticals: an anabolic and androgenic steroid with a heterocyclic "A" ring in which the oxygen atom replaces the carbon atom. Oxandroxyl has a low androgenic activity to a high anabolic index. It can be noted that Oxandroxyl is the safest steroid.
Oxandroxyl Profile
Anabolic index - 400% of testosterone.
Androgenic index - 25% of testosterone.
Conversion into estrogens (aromatization) is absent.
Effects on liver - weak;
Half-life period is up to 12 hours.
Detection time on doping control - up to one and a half months.
Oxandroxyl Effects
Increases hardness of muscles and bumpiness;
Increases strength;
Increases levels of growth hormone;
Burns fat.
This topic was modified 8 months ago by
Admin