Propionat 100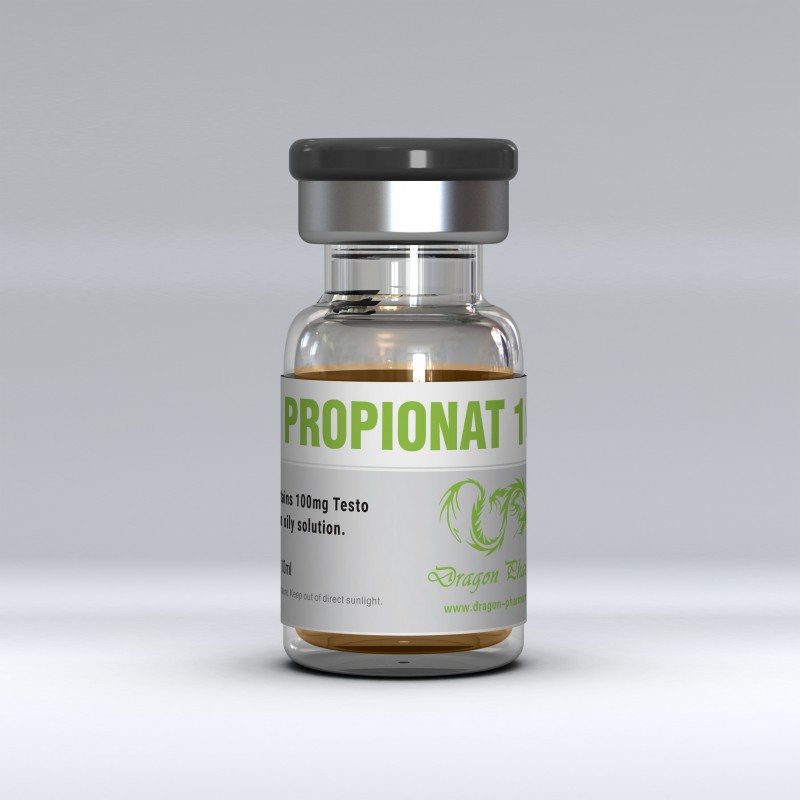 Propionat 100 is made by Dragon Pharma.
1 mL of solution contains:
100 mg Testosterone Propionate
Propionat 100 comes in 10 mL sterile vial.
I received two vials and one has a yellowish tint and the other one is completely clear. Is there anything wrong with either of them.
To kill DP Prop pain, you can take the vial, vent it with a pin and bake it for 20 minutes at 175*.
then repeat 2 more times and it should get alot of the BA out reducing pain to an almost painless shot?
Why not do what others have suggested, add 1/2-1 ml of sterol grape seed oil, then heat the syringe in hot water.
Any opinions expressed by gustavo77 with regards to AAS or prescription drugs (non-narcotic, as narcotic discussion is prohibited on this site) are for role playing purposes only, as gustavo77 is a fictional internet personality. In addition, please do not PM me regarding any source, purchase or sale related to AAS or prescription drugs (narcotic and non-narcotic) as I have no knowledge of these issues and do not condone the use of any drugs unless prescribed by a physician.
Alcohol boils at around 170* so it may help but would the oil stay sterile?
Try the same thing with just the syringe filled with the prop... Boil water in a large coffee mug in the microwave...Remove from microwave then Place the syringe in the mug... cover the topwith a dish towel or something to help insulate it... the water will stay above 170* for over 10 minutes... Take syringe out... Let cool before you use it... This may or may not help cause the temp may need to be hotter then 212* because of the oil... but it's worth a try
I recommened this to D.K. a while back but I don't think he tried it
---------------------------
Wanting to avoid negative sides?
Thinking of Testosterone Replacement Therapy, called TRT? ...
You've come to the right place for that type of questions...
----------------
Asking me where to buy or anything about purchasing steroids will first get you a warning then banning if that type of questioning continues... No exceptions! Don't even joke about it!
you can boil the vented vial or bake it also. This will do little to nothing at all.
its not the ba its the prop ester that hurts, My friend can inject into his bi's tri's his quads every where, 1ml of any brand prop in my ass killes me for day's. the only thing I can use is grape seed oil to cut it with draw up 1cc prop and .5 to 1 cc of sterile grape seed oil in the same syringe heat under warm tap and inject.
later
No pain no gain!
I DO NOT HAVE ANYTHING TO DO WITH THE PURCHASE, SALE OR SHIPMENT OF ILLEGAL PRODUCTS, SO PLEASE DO NOT ASK OR ASSUME THAT I DO.
This medication is used in men who do not make enough of a natural substance called testosterone. 
\If you are looking to buy Propionat 100, you are at the right place.
GrowXXLGear are one of the trusted and highest-rated steroid retailers online. You can order directly!